I Am Downtown
Celebrating the Business Owners of Downtown Paragould
Step into the heart of Downtown Paragould through the stories of the people who make it extraordinary. From entrepreneurs to artisans, each individual adds a unique thread to the vibrant tapestry of our community. Discover their journeys, their passion for Downtown, and how you can be a part of it all.
Austin and Petra Weber
"It feels like a home,"
Owned Businesses: Weber's Book House, Unraveled Yarn Boutique.
Downtown Since: 2022
Why Downtown? "When we opened back up (Downtown) we probably taught more people in the first three months being down here how to knit or crochet than I had taught all year prior."
The Story So Far: Austin takes care of the books, while Petra takes care of the yarn side of the operation.

"I kind of peaked in here one day when I was walking around and thought, 'Wow, that is a lot of space,' That's just too much for me. I don't have to have that much space,'" Petra said. "That's when Austin said, 'I want a bookstore.'"

"Everything just fell into place," Petra said.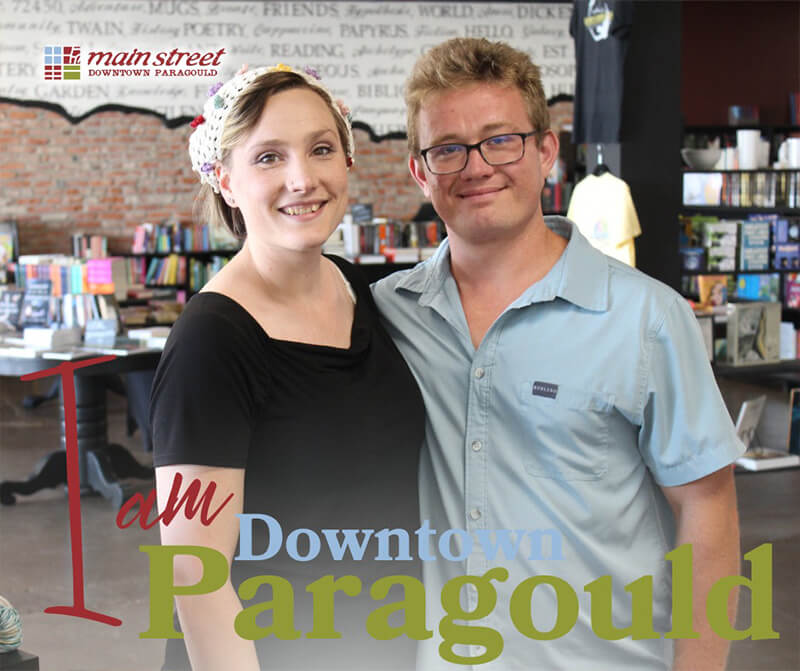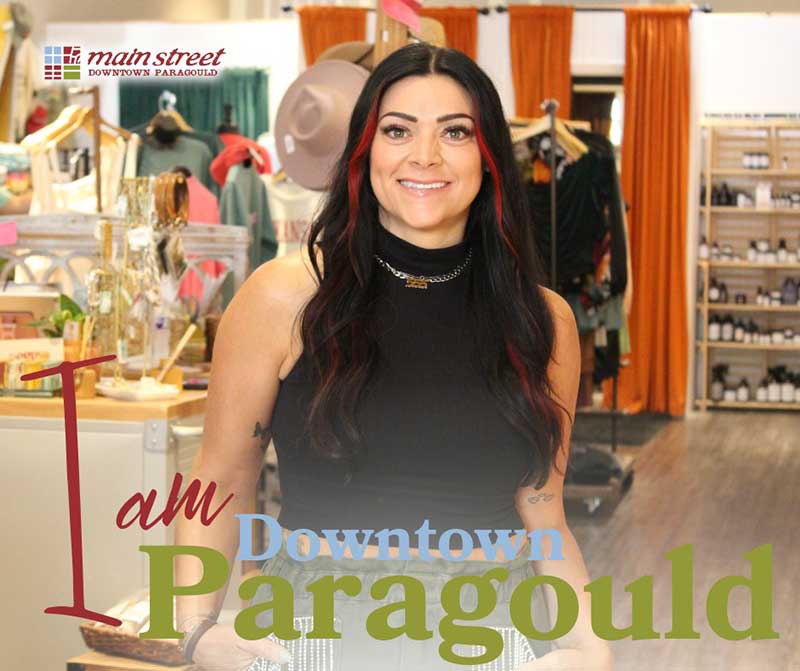 Summer Huffine
"The minute I took that plunge it's been pure bliss"
Owned Businesses: Willow Salon + Boutique, Backroad Social Trade Co., Bloom Oasis
Downtown Since: 2013
Why Downtown? "I love the uniqueness of Downtown and the historic-ness. I love it. I couldn't imagine going anywhere else."
The Story So Far: Summer started with an idea and vision boards. A friend gifted her the Dr. Seuss book "Oh, the Places You'll Go," which became an inspiration. "Years ago, I guess I was 19, she got me the Dr. Suess book and I just always thought it was so funny because I never thought I'd actually ever do any of this stuff."
Faith Pigue
"The best part for me is the people"
Owned Businesses: Sunflowers & Cotton T's Boutique
Downtown Since: 2022
Why Downtown? "I appreciate having merchants around me that were helpful and that wanted to see this district grow."
The Story So Far: Faith describes her boutique as a place for women to find friendship and clothing that meets their needs. "Kelli next door was very helpful when I moved in and helped me navigate things as a business owner and that was really positive."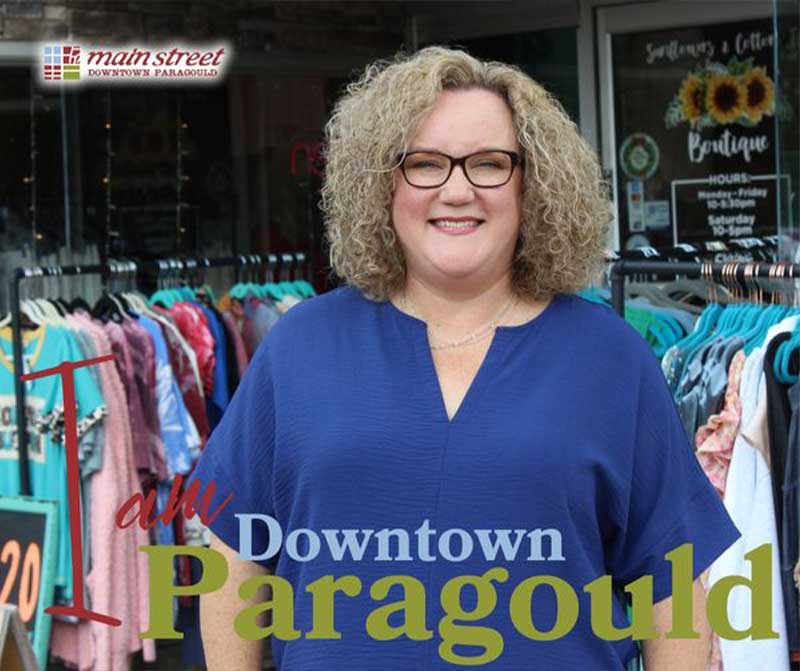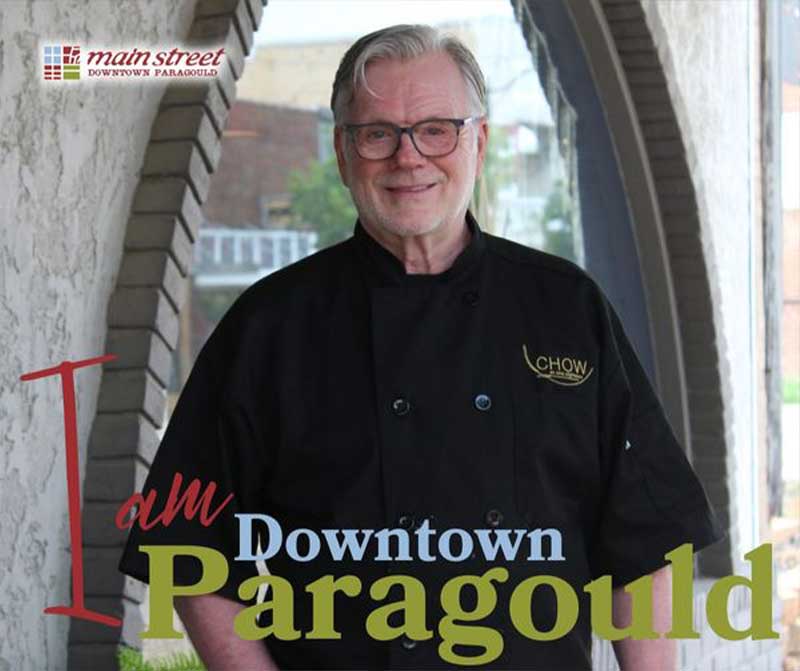 Michael Tolson
"If you haven't been here, you're missing a very unique experience in dining in Paragould."
Owned Businesses: CHOW at One Eighteen
Downtown Since: 2015
Why Downtown? When the kitchen cools off between meals, Michael runs errands. He says it's great being so close to everything.
The Story So Far: Michael's restaurant has become a destination, attracting people from as far as California, Florida, Michigan, and London. "Since we've opened the parklet outside, it's changed the whole dynamic of the restaurant," he says. "You sit in here, you look out, and it's completely different. It expanded our whole operation."
Nathan Knight
"Downtown means so much to us because Downtown has done so much for us."
Owned Businesses: Knight Productions
Downtown Since: 2020
Why Downtown? ""The people who support our business the most are down here on this street and all around Downtown."
The Story So Far: Nathan started with a YouTube channel in high school and grew into a professional studio. A one-man team became a five-man team in just a few short years. Some consider the team young, but they are making large waves.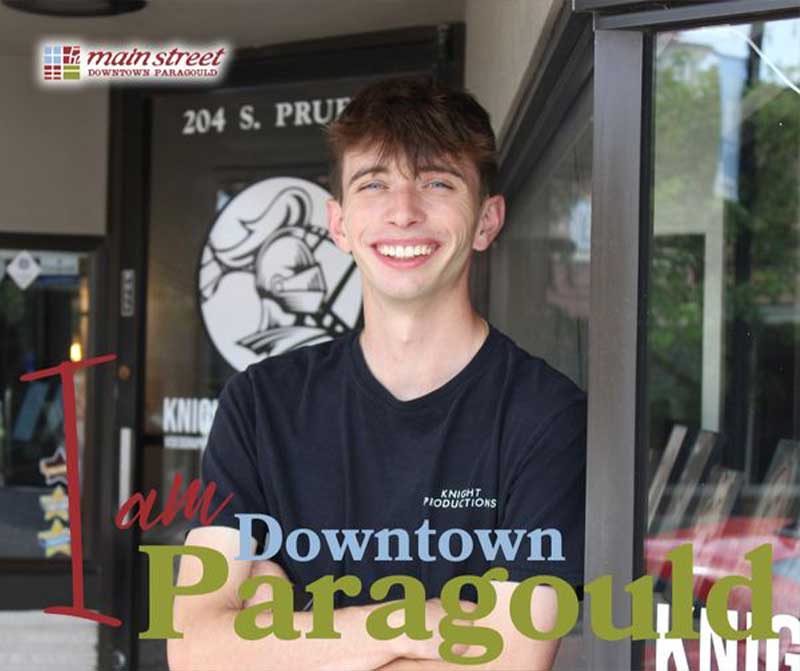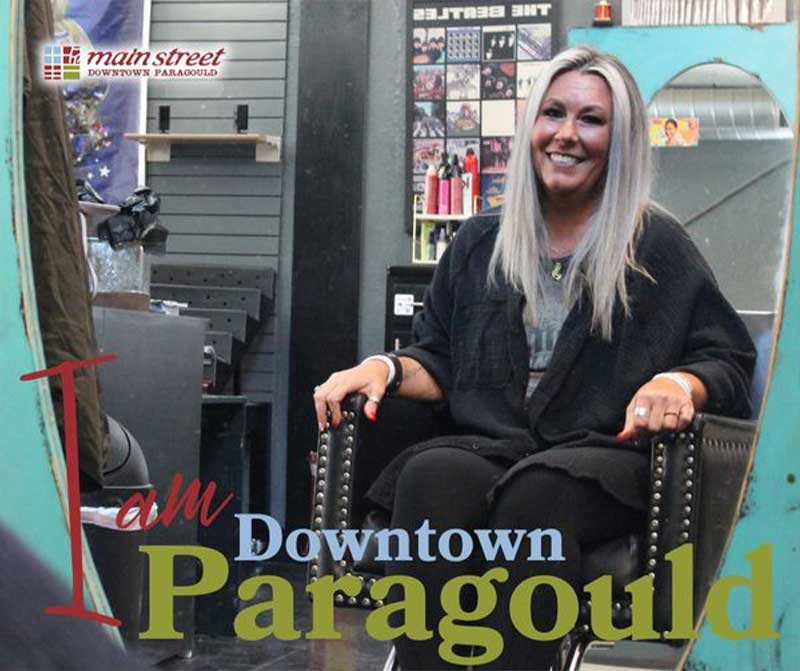 Jeri Baldwin
"I seriously never want to move. I hope I'm here until I retire."
Owned Businesses: Rockstylez Salon and Rockstylez Boutique
Downtown Since: 2015
Why Downtown? "When I started here in 2010 with Patty (Owner, Hairloom), I knew this is where I wanted to be. At times, you can hear laughter and noise from the sidewalk outside. We consider it good noise!"
The Story So Far: Jeri's salon is a lively community where laughter and good vibes are the norm. "Your small business owners are the ones that support your local baseball teams, your local cheerleading squads. You supporting small businesses helps them support the community back."
Lisa Warren
"Downtown is a family, and it brings all kinds of people in."
Owned Businesses: The Main Dish
Downtown Since: 2018
Why Downtown? "My customers are family. We're getting to be a bigger city but we still keep that small town value."
The Story So Far: Lisa Warren's The Main Dish is more than a meal prep service; it's a community hub. Since opening in 2018, they've catered large meals for local industries, often with the help of community organizations like the Boy Scouts and Agape House. "It takes a community of help when we do those big orders," Lisa says.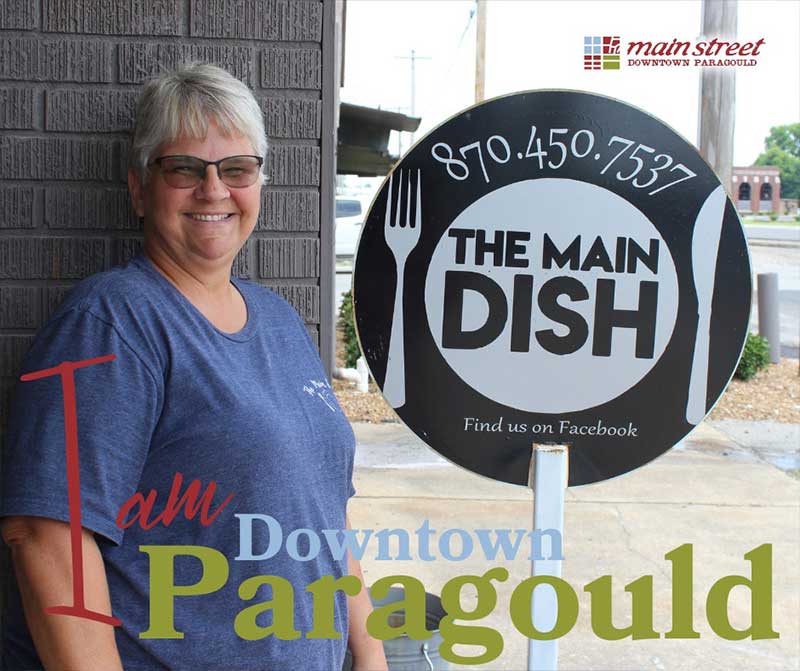 Your support makes a difference. By choosing to eat, shop, play, and explore Downtown Paragould, you're directly contributing to the success of local businesses and the vitality of our community. Thank you for being a part of our Downtown story.